In practice since 2006



Call or text to schedule your session

757-303-6773

"Michel is an intuitive and attentive healer!!" -Joyce C."She gives the most wonderful healing massage." -Angelia D.

60min $75

90min $100

​

NOW ACCEPTING all major credit cards, checks or cashMichel's approach to the body is gentle and compassionate. Your comfort in the therapy room is the utmost priority. Sessions can be accomplished fully clothed or as a traditional massage with a blend of oils . Soothe your mind and body with a therapist who is attuned to your needs .Most sessions include heated table, aromatherapy, hot towels, and custom blended organic oils.

​

Located in West Mt. Airy at the

Cresheim Healing Arts Building

138A W. Gorgas Lane
Philadelphia, Pa 19119757-303-6773


​Benefits of Massage

Experts estimate that upwards of ninety percent of disease is stress-related. And perhaps nothing ages us faster, internally and externally, than high stress. Massage is an effective tool for managing this stress, which translates into:

Decreased anxiety.

Enhanced sleep quality.

Greater energy.

Improved concentration.

Increased circulation.

Reduced fatigue.

Massage can also help specifically address a number of health issues. Bodywork can:

Alleviate

low-back pain

and improve range of motion.
Assist with shorter, easier labor for

expectant mothers

and shorten maternity hospital stays.
Ease

medication dependence

.
Enhance

immunity

by stimulating lymph flow—the body's natural defense system.
Exercise and stretch

weak, tight, or atrophied muscles

.
Help

athletes

of any level prepare for, and recover from, strenuous workouts.

Improve the condition of the body's largest organ—the skin.

Increase

joint flexibility

.
Lessen

depression and anxiety

.
Promote tissue regeneration, reducing

scar tissue and stretch marks

.
Pump oxygen and nutrients into tissues and vital organs, improving

circulation

.
Reduce

postsurgery adhesions and swelling

.
Reduce

spasms and cramping

.
Relax and soften injured, tired, and

overused muscles

.
Release endorphins—amino acids that work as the body's natural

painkiller

.
Relieve

migraine

pain.​

​

Benefits of Reiki

The benefits of Reiki are numerous and may include:

Stress relief. This allows the psyche to heal and mental/emotional imbalances to resolve over time; including depression, anxiety, burn-out, lack of focus and motivation, and low self-esteem. Reiki provides the foundation to become centered, grounded, and confident and can be used to support a client in taking action toward goals.

Reiki can also help relieve physical conditions such as headaches and migraines, muscle tension, stiffness, back pain, insomnia, fatigue, and sciatic pain. It helps speed recovery from sprains, injuries, and surgery and boosts the immune system. It aids the deactivation of the fight, flight, or freeze mode making it a useful tool for releasing trauma of all kinds.

For those interested in personal growth, it nurtures the ability to discover one's authentic nature, the courage to stand in integrity, clarity to uncover and release unresolved issues, and supports clients in taking action while remaining grounded in one's own truth. It often offers the energy necessary to get unstuck.

Spiritually, Reiki helps clear the veils that prevent us from remembering our connection with the divine. It creates a sense of belonging and of purpose, and the comfort of knowing what our essential nature is. It's possible to realign head, heart, and will to achieve the greatest outcome as well as to awaken one's intuition. Chakra balancing is a natural side-effect of Reiki treatments.

​
Powered by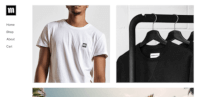 Create your own unique website with customizable templates.