Each person is unique in where and how stress affects them. I believe every massage should pull from all modalities of massage and healing techniques. Your session may include a variety of techniques to create relaxation of your mind and body. Swedish, deep tissue, acupressure, Reiki, sound vibration and aromatherapy are some of the techniques that may be used in your session.



Massage therapist since 2005.
I have held various positions in the massage field to include managing Spa Botanica in Hampton, Va. and teaching anatomy,physiology and the art of massage at Centura College in Newport News, but it is my love of helping others achieve wellness that now keeps me in the therapy room.
I"ve been told by many of my clients that I have a unique massage style and approach to the body. These are the results of my eclectic education and experiences. I attended the Virginia Center for Reiki Training in the Blue Ridge Mountains where I was fortunate to study with William Rand received certification as a Reiki Master and Karuna Reiki Master. I have been trained in Qi Gong with Jeff Primack in Baltimore, MD and studied Music Performance at Louisiana State University after being awarded a full scholarship. Additionally, I am also a veteran of Desert Storm, having served as a musician in the United States Army for six years.
I have conducted couple's massage and Tibetan singing bowl therapy workshops, and regularly volunteer at VNA hospice as a massage and music therapist. When I'm not practicing the healing arts, I enjoy playing the French Horn with the Abington Symphony, and playing harp/ukulele with my clarinetist husband Gene.
I look forward to offering you the best massage I can give.


Ajna (Ajña) is our third eye chakra, or consciousness awareness center. This chakra is associated with the deep inner level of being we call the Spirit, and with what we consider spirituality and the spiritual perspective, the point of view from that deeper part of our being that western traditions consider the subconscious or unconscious. It is the place where our true motivations are found, and is the level of consciousness that directs our actions and, in fact, our lives.



Powered by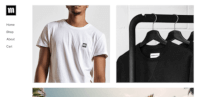 Create your own unique website with customizable templates.